February 20, 2009
Not Much News [Dan Collins]
that I'd care to report on. Maybe I'll find a bit of inspiration later in the day. Frank P. sends along word that you oughtn't open any emails with the heading, "Life Is Beautiful," as they will tend to erase your hard drive.
Yesterday brought news that my elder son, Brendan, has won a scholarship to his mom's alma mater, Marquette, so that's cool.* This afternoon, I'll be driving the younger son, Aidan, down to White River Junction to pick up one of his buddies to come spend a few days with us, another kid who's got a mental disability. Aidan's a very bright, sweet, hardworking kid, with a vivid imagination and outlandish sense of humor. We'll be near my old stomping grounds at Dartmouth, and at 16 (next month) under other circumstances I'd be taking him there to get a look around and regale him with stories of my misspent youth. So, I'm feeling a bit melancholy about the contrast between hopes and realities. At the same time, I feel very blessed to have him.
I'm sorry to say that that's all I've got for the moment.
UPDATE: Moe Lane has this piece on a Johnny Dollar beatdown of the dopes at HuffPo, if you like your steak rare.
HuffPo, which perhaps ought to consider limiting their topics to things that didn't happen, now admits that
John Gibson Did Not Compare Eric Holder To Monkey With Bright Blue Scrotum
Feel free to add anything else to which John Gibson did not compare Earache Scolder in the comments.
* Milwaukee's my hometown, and he'd be close to Uncle Matt and Uncle Tim and able to visit Grandma and Grandpa at their summer place, and go to Bucks and Brewers and Packers games with my friend Bob.
VDH on Battered American Syndrome. As for myself, I'm beer-battered.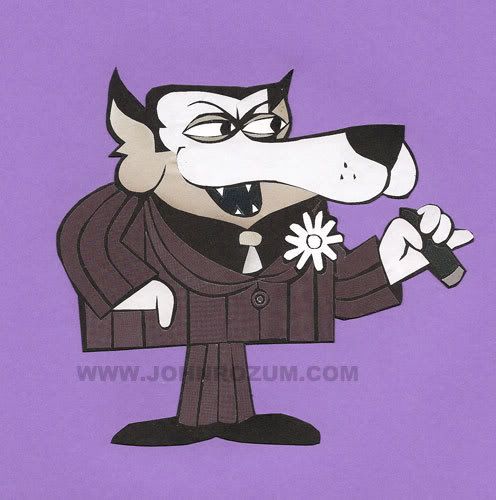 ACORN means squat. (h/t Rusty)
So, to sum: Yes Barack Obama did receive a special below-market loan the rest of us couldn't get. And a big "no" to the idea that he ought to be held accountable for it. Upset? So are we.